Anti-passback
This is a security feature on access control,  it is a control implemented in the access systems to prevent a person that just entered  a controlled area from giving his/her Card or tag to another person or using their fingerprint to allow them access to that particular area. Without this control more people than the authorized could access a controlled area with one card or tag. 
The benefits of Anti-passback:
It prevents the same tag, card or fingerprint from being used more than once to gain entry to a controlled  area, unless they clock out first. 

 It prevents a tag, card or fingerprint from being used until the system detects a pass from the opposite side, an entry will not be allowed until an exit is detected. 
To set up Anti-passback, one can do it on the device but the setup differs with each device. You can also do the setup using a tool if the devices are connected to a controller (Contact Binary City for assistance).
The screenshots below illustrates how the Anti-passback setup works.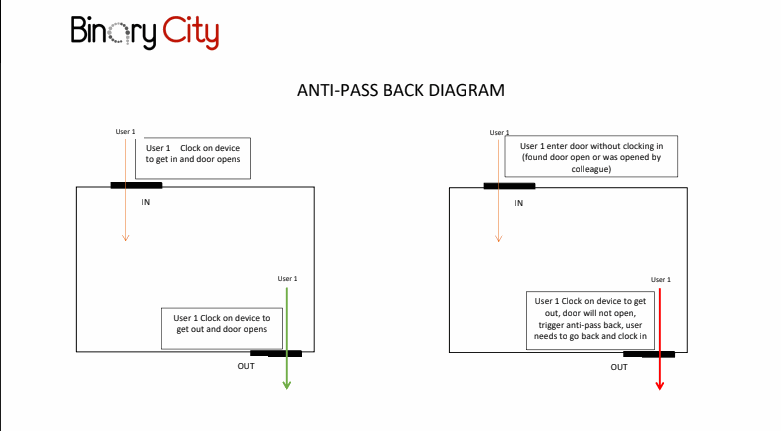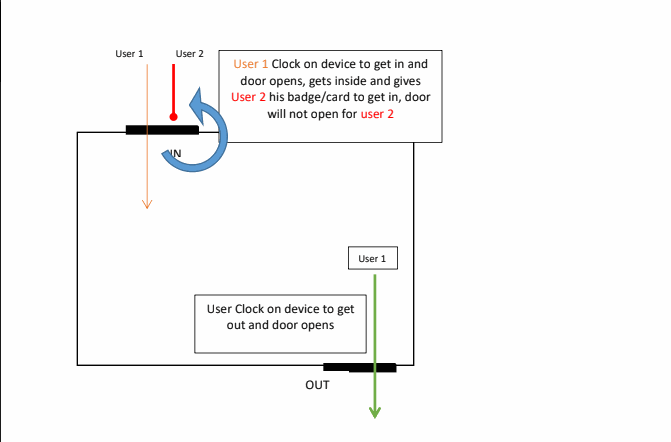 Views

1133

Total Views

7

Members Views

1321

Public Views
Actions

0

Likes

0

Dislikes

0

Comments