How to enroll RFID cards in BC Time
The instructions below will guide you with this process. 
For the enrolment of RFID cards in BC Time, use a Employee or Visitor and assign the card to the employee or visitor in the following manner.
For instructions on how to load a new employee in Binary City Time, please refer to the section in our manual, by clicking here.
Step 1: Go to Manage | Employees | Manage
Step 2: Select the employee you would like to add the card to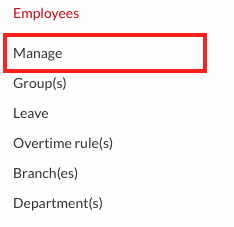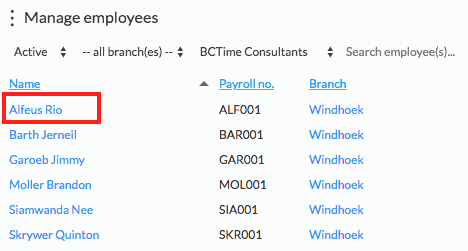 Locate the Card Number on the RFID Card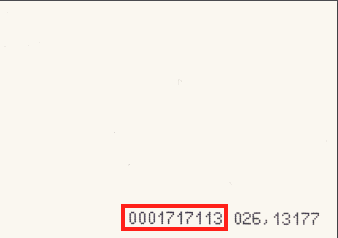 Step 3: Navigate to the Device details tab | Insert the Card number under Card Number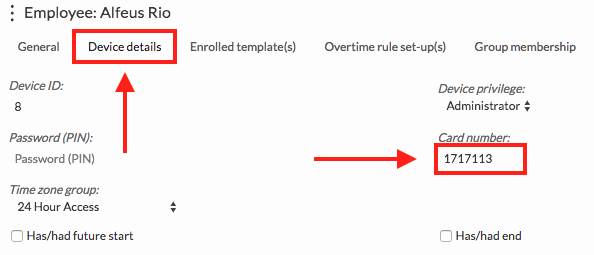 Click enter to save the enrolled card. 
A command is generated shortly to update the device and the card will then work on any device that the employee has access to.
There are no comments for now.