Enrollment - F17 (Fingerprints)
How to enroll fingerprints on a ZKTeco F17 terminal
The easiest way to enroll fingerprint templates, is to make use of an enrollment reader (Refer to our product page) together with the Binary City Time Enrollment application. However, it is also possible to enroll directly on a F17 devices. 
The instructions below will guide you in this process. 
For the enrollment of users on the F17 device, the staff member must first be loaded in Binary City Time.
Ensure that the staff member is loaded on Binary City Time and synced to the device first (never enroll a new user without creating the person in Binary City Time first).
For instructions on how to load a new employee in Binary City Time, please refer to the section in our manual, by clicking here.
Prerequisite: Create the employee in Binary City Time.
Step 1: On the F17, press the Menu button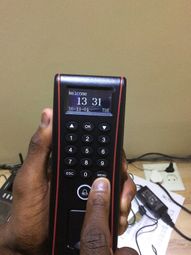 Step 2: If any administrator, has already been linked to the device, it will indicate: "Admin Affirm", which means that general staff members cannot open the menu of the device. A registered "device administrator" needs to then open the menu with his or her registered fingerprint (or pin code, or RFID card).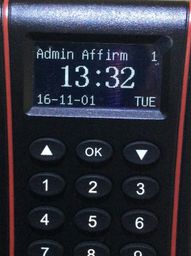 Step 3: Once the menu is open, simply press the OK button just below the screen to select the option User Manage.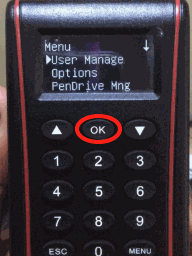 Step 4: Press OK on Enroll User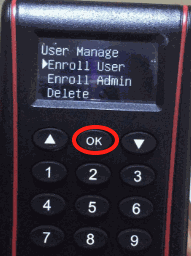 Step 5: Press OK on Enroll FP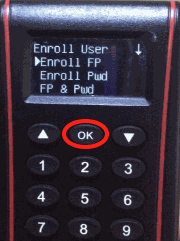 Step 6: Press ESC when prompted for New Enroll to change to Backup Enroll.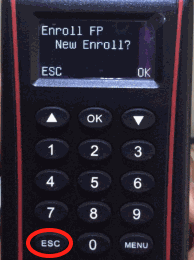 Step 7: On the keypad, enter the Device ID (On the device, this is referred to as the PIN) for the employee you wish to enroll and press OK.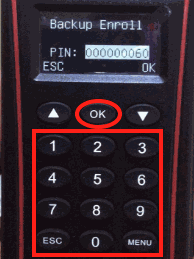 Step 8: Place same finger three times on the sensor as prompted.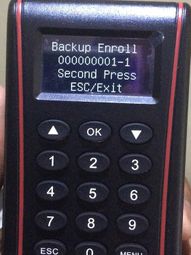 Step 9: The device might has you to "Input again" if all 3 registrations were not similar. If this does happen, simply repeat the process.
Once successful, press OK to save the template.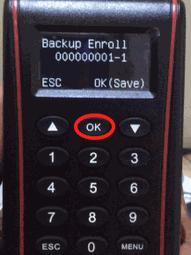 Step 10: You can continue to enroll another fingerprint for the same employee, by simply pressing OK and following the same steps.
Once done, press ESC to exit the menu.
Views

1167

Total Views

5

Members Views

1416

Public Views
Actions

0

Likes

0

Dislikes

0

Comments