Creating an extra user in Binary City Time
Step 1. Once you logged in to BC Time, click on Manage , then click on Manage under sub heading User(s)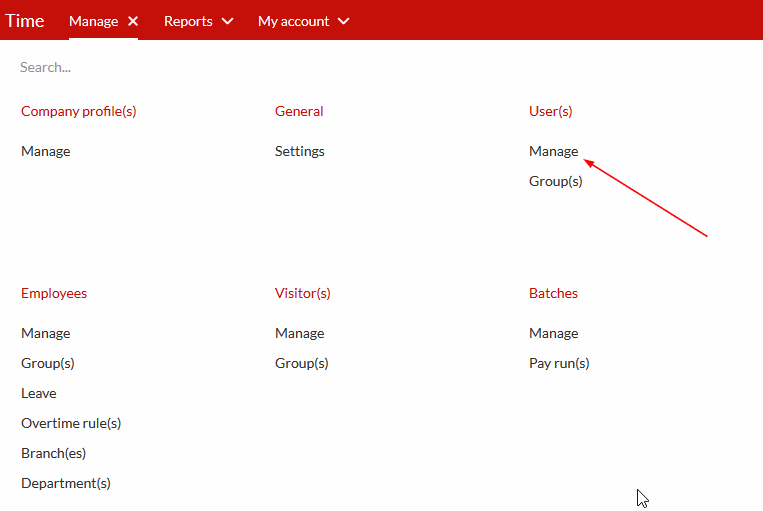 There you will see your existing Users (If any)
Step 2: Next you click on the vertical ellipses and then click on New on your left side, as shown on the screenshots below.

Step 3: Fill in the details of the Person you want to add as a User under the General tab. 
Note that all fields marked with an asterisk (*) is compulsory. 
Work through all the tabs at the top to ensure that you fill in all the required info.
You must please assign a password to the user. When the user log in the first time, you'll need to provide that "first time login password" to the user. The system would automatically guide the user upon first login, to reset the password to a password not known to you.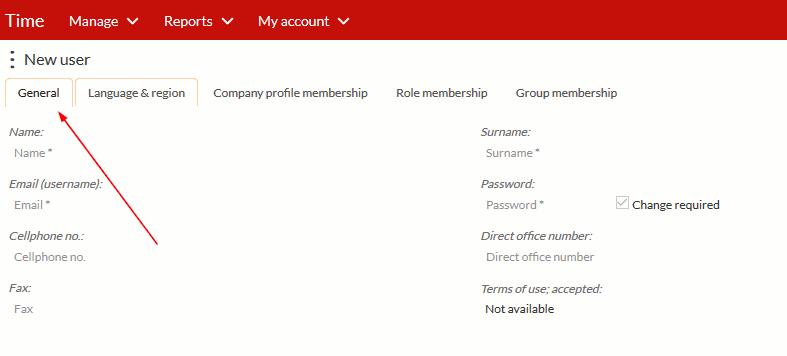 Step 4: Next you click on the Language & region tab, here you select the language in which you wish work in.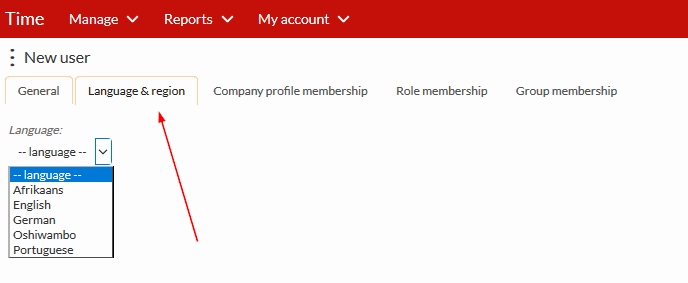 Step 5: The Role membership and Group membership tabs are the most important tabs.
We recommend, that you make use of Groups to assign user roles to the system. It makes for much easier management of access levels in the system. If you make use of groups, you can skip the "role membership" tab and simply add the correct group or groups to the user.
If you give direct access to your users, simply indicate under the "Role membership" tab what access the user should have.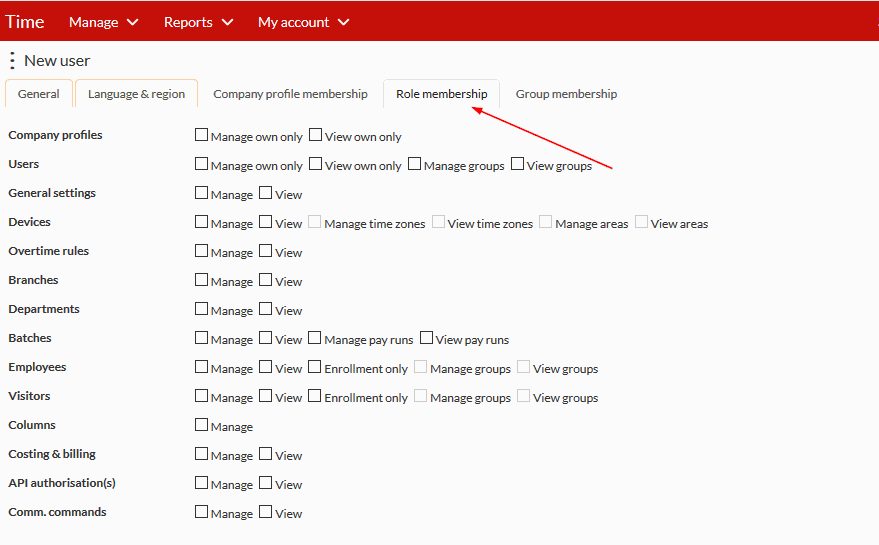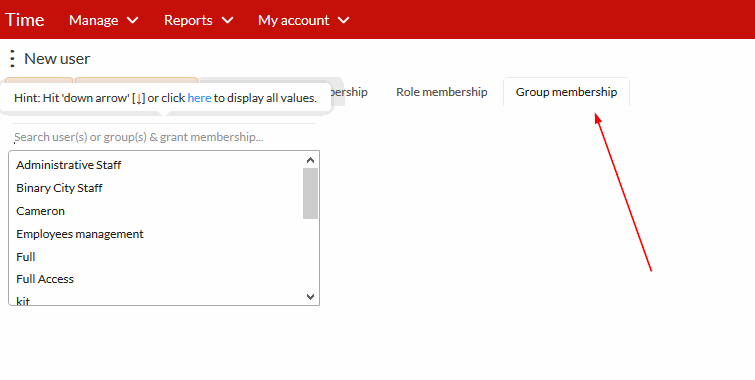 If you want the person to be able to make changes on his/her profile at a certain section you will have to choose Manage at that specific section and if you only want him/her to see what is going on but should not have access to make any changes you will have to choose View only.
Once you have completed Step 3 above, the person should go to BC Time to log in to their profile using the Email as username and the Temporary Password that the user was created with.
Views

785

Total Views

11

Members Views

1235

Public Views
Actions

0

Likes

0

Dislikes

0

Comments