Company profile(s)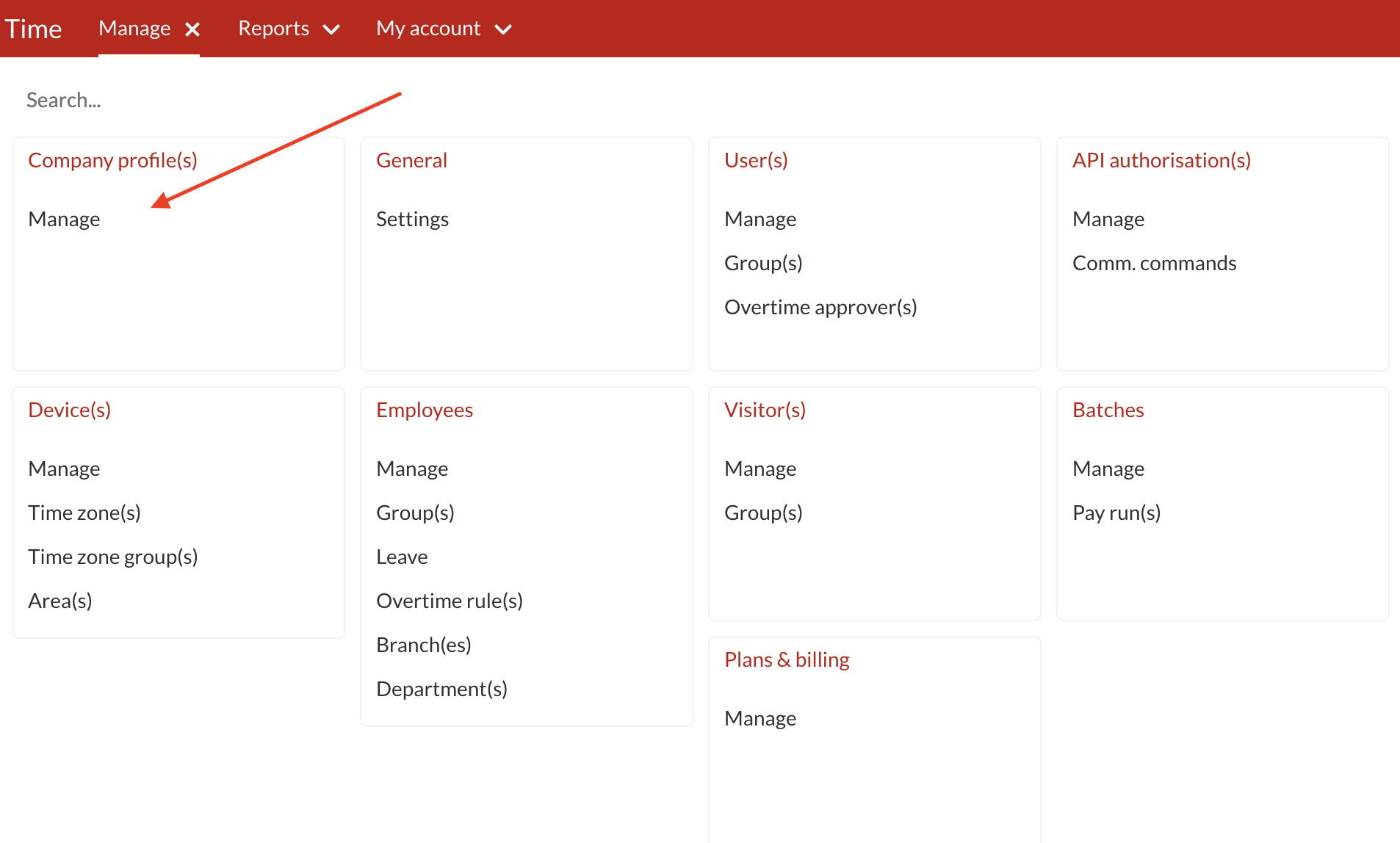 If you have access to more than one company profile, you will be able to manage it from here. Access to company profiles can be managed by clicking on the name of the profile or adding a new company profile by clicking on New. Access to more than one company profile enables the user to see more than one profile on the Manage company profile(s) menu.

Notes on the page:  
Active - you can select to view the list of active profiles which you are managing

Inactive - you can select to view the list of inactive profiles which you are managing

Search Company Profiles - if you are managing a number of companies on the system, you can search for that specific company with this feature.  As you start typing the company name, the options will appear in a drop-down menu.

CSV / PDF - you can export the list of companies in either CSV or PDF format
General
This is the general information of the profile, showing the active status, the name of the company as well as the office number provided.

 Language & region

Listed here is the country where the company is based 


Time Zone must be set based on the location

Default Language you specify the language the system must be presented in

User Membership
You assign employees to the profile and you can also revoke membership for the person to not have access to your profile

Database detail
Shows you the database name and user details of the specific profile.

Commenting is not enabled on this course.