Reopening closed batches
Periods older than 2 months, are automatically closed by Binary City Time to ensure that older records cannot be adjusted after a pay run has been completed. 
In some cases, you need to go back to older periods and make changes. This document explains how to reopen those older batches.
Step 1. Once you logged in to BC Time click on Manage | Batches | Pay run(s) 
Step 2. Change the Period Dates to the period that you wish to reopen, and change Status to Completed.  And click "Refresh"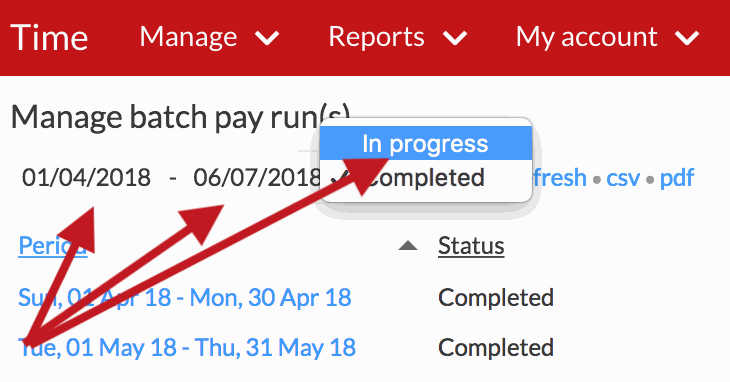 Step 3. Click on the period you wish to open up, and click the Reopen button.

Nenhum comentário até agora.