BC Time.... Powerfully brilliant.
Every company deserves it! 
#AfricanTech #bctime #1clockingmasters
It's clear that the world of Time and Attendance and Access Control management has undergone remarkable transformations in Africa. Thanks to the innovative and preemptive thinking by Binary City industry specialists and developers, we're not just adapting to the future - we're actively shaping it.

In this dynamic era, where growing African businesses and governmental institutes are constantly seeking smarter and more efficient technologies to manage their resources, our city shouts, "BC Time!".  Taking to market our business double award winning solution for time and attendance management and access control management, delivered in one powerful entity, Binary City Time. Widely known as BC Time.  Read about our PMR Africa Award and African Excellence Award.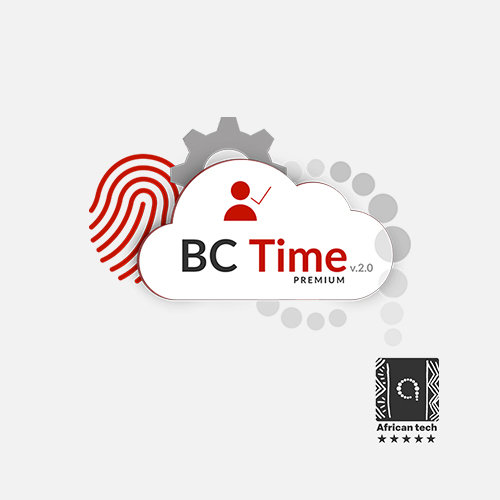 Here, we delve into how BC Time, a Time & Attendance and Access Control system, is changing the way businesses manage their workforce and secure their premises.
A Seamless experience
One of the standout features of BC Time is its ability to seamlessly integrate with existing systems, making the transition to modern time and attendance management effortless. Whether your business is in retail, healthcare, manufacturing, or any other industry, BC Time adapts to your unique needs.
Efficiency and accuracy
Gone are the days of manual time tracking and error-prone attendance records. BC Time leverages cutting-edge technology to ensure precise time tracking, reducing payroll errors and saving businesses time and money. Employees can clock in and out effortlessly, whether on-site or remotely, enhancing workforce efficiency.
Access control made smarter
In a world where security is paramount, BC Time takes access control to a new level. With its capability to synchronise with advanced biometric and authentication technologies, it ensures that only authorised personnel gain entry. Real-time monitoring and reporting provide unparalleled insights into who accesses your facilities, boosting security and compliance.
Adaptability for tomorrow
BC Time is designed with the future in mind and undergoes consistence technological advancements. Its scalability means it grows with your business, accommodating increased workforce demands and evolving security needs. This adaptability ensures that you're always prepared for what the future holds. BC Time is a piece of African tech that will stand the test of time. 
Join us in shaping the future
The future of time and attendance management and access control is here, and it's exciting. Join us at Binary City in embracing this future, where precision, efficiency, and security converge. BC Time is not just a solution, it's a partner in your journey towards a smarter, more secure, and highly productive future.
What is Africa's answer to Time & Attendance and Access Control management... The answer lives in this city. #bctime