Win a Sony Playstation 5 this Christmas with Binary

City
Hello friends of Binary City!

If you're a new friend and don't know who we are, you're in for a treat! Check our

about us
page.  We're grateful for our friends and we want to give them a chance to win a PS5!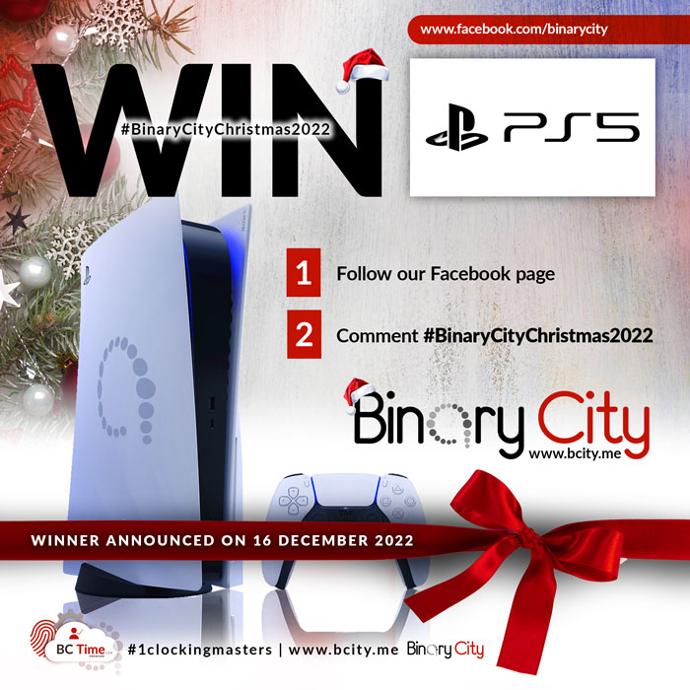 #BinaryCityChristmas2022
There has been immense amount of support shown by our friends on Facebook this

year. We want to say thank you by giving you a chance to win a Playstation 5 this Christmas.


Enter with two easy steps
That's it, you've entered, but we are grateful for those who share our posts and tell others about our truly amazing City. PS. Please read the 'Qualifying Rules' below before you leave.
Qualifying Rules 
This promotional giveaway is only open to our Facebook friends who reside in & have a national Identification Documentation of one of the following countries:

Namibia
South Africa
Zambia
Botswana 

Friends of other countries other than the above will not qualify to win. Unfortunately, we are unable to include more countries this time, but we will in the near future and appreciate your understanding.




Employees of Binary City & direct family members of our colleagues, unfortunately do not qualify to win the PS5

.("Sorry Team Binary City, this is for our Facebook friends" - Binary City Marketing

😘

)
Winner Announcement 
We will make a winner announcement on our Facebook page on 16 December 2022
NOTE

: Please be reachable via Facebook Messenger between 15-16 December 2022, our Marketing team will reach you if you are one of our finalist.   



#BinaryCityChristmas2022
For any enquiries regarding this promo, please reach us & we'll happily assist you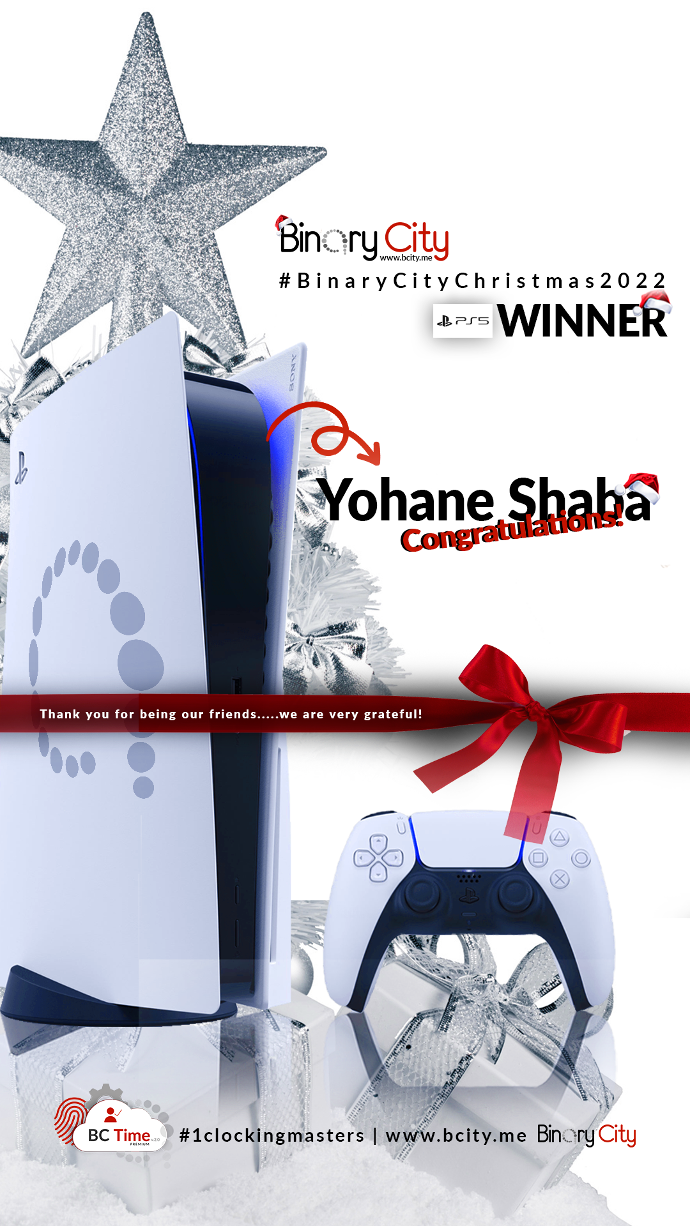 We're so happy for our winner...happy gaming!!