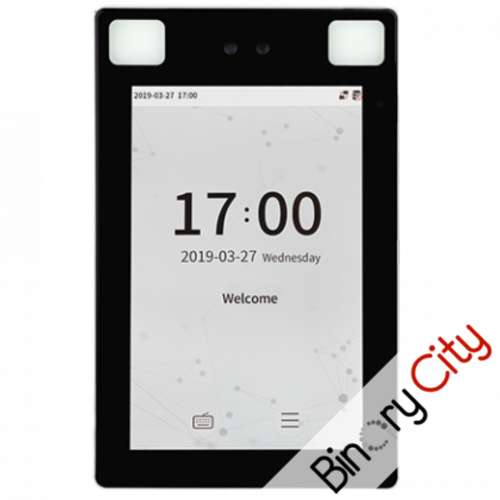 ZKTeco ProFace-X [P]
---
ProFace-X [P] - Face & Palm authentication terminal with Mask detection technology.
---
DESCRIPTION 
ProFace X [P] is a high-speed biometric time & attendance and access control terminal with FACE and PALM vein recognition with Mask detection, which is designed to deal with all kinds of scenarios.

SPECIFICATIONS 
•    Ideal for Access Control & Time & Attendance
•    8-inch touchscreen display
•    Weatherproof (IP68 and IK04 vandal resistant)
•    Supports up to 50,000 face templates & cards
•    Supports up to 5,000 palm templates
•    Operates in total darkness & bright sunlight (< 50k Lux)
•    Comms: TCP/IP, Wiegand In/Out, RS485, Wifi
•    Visible light camera (speed & remote face enrollment)
•    Infrared light camera (accuracy)
•    Powerful anti-spoofing engine
•    Controls door lock, alarm, exit button, auxiliary input

NOTE
This device is Waterproof and is perfect for inside as well as outside applications. This device is IP68 rated and IK04 vandal resistant.