ZKTeco MB800 F Terminal ID-H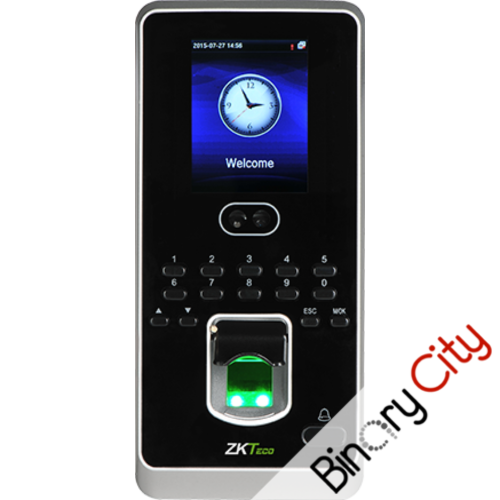 ZKTeco MB800 F Terminal ID-H
---
ZKTeco MB800 - Face, Fingerprint and RFID authentication terminal
---
DESCRIPTION
The ZKTeco MB800 is a facial recognition device which is used for time & attendance and access control. This versatile device works effectively and securely, allowing a combination of functionalities such as facial recognition, fingerprint and RFID Card.

SPECIFICATIONS
•    Facial Templates Stored: 1,500
•    Fingerprints that can be stored: 4,000
•    RFID cards that can be stored: 10,000
•    Transactions stored in memory stored: 100,000
•    Method of communication: TCP/IP by default, but also RS485
•    Functions: 50 timezones.

NOTE
Typically this device will be installed indoors where lighting is constant day to day.