Software Supervisor - Namibia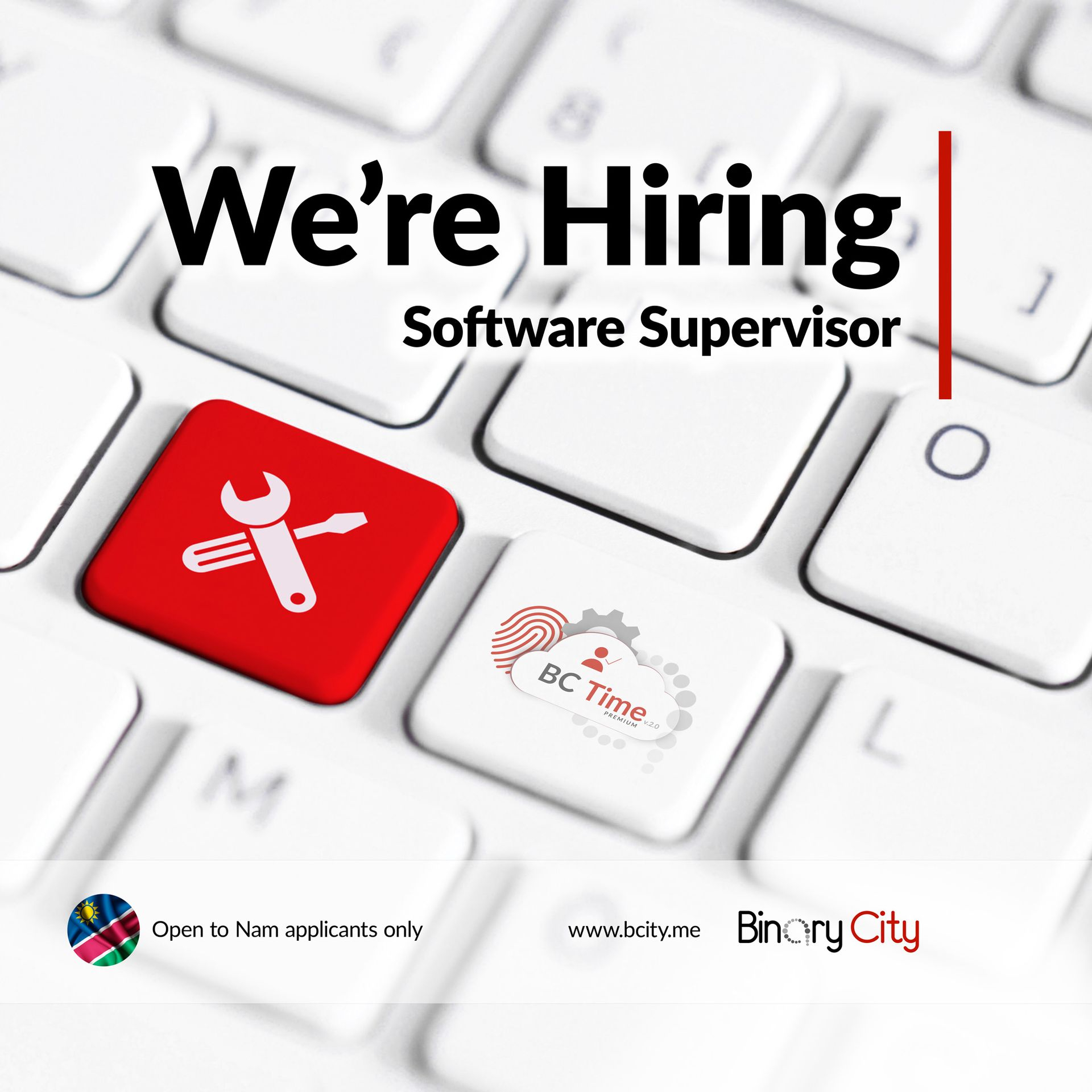 Welcome future Software Supervisor
Are you passionate about delivering unmatched customer service? Do you have an exceptional technical background and great management and communication skills? Are you up for the challenge of working in a demanding but rewarding environment?
If your answer is "yes", then you're​ gonna love Binary City!
We are looking for a Support Supervisor to join our amazing team of consultants who love nothing more than to over-deliver for our growing clientele.  

Responsibilities
Manage and plan software installations with BC Time Team
Ensure effective daily helpdesk support
Oversee level 1 client queries 
Implement quality assurance procedures
Provide guidance on solutions, documentation, and processes that affect service delivery
Weekly team meetings and reporting 
Must Have
2 years experience in a supervisory role

Strong IT background, especially with networking and MySQL (or related database management system)
Experience in a helpdesk environment
Ability to manage teams

An understanding of various payroll systems and the Namibian labour law will be an advantage
Good knowledge of Google Workspace and working in a CRM system to manage workload
Proficiency in English and Afrikaans
Drivers Licence

Challenges

It's a demanding role that requires someone who works well under pressure

You'll need to understand our cloud software Binary City Time in order to be effective in this role
Ensure deadlines are met and managed for Support related implementations
"our City is built with

culture, diversity and love

for it's people..."