Sales Executive - Windhoek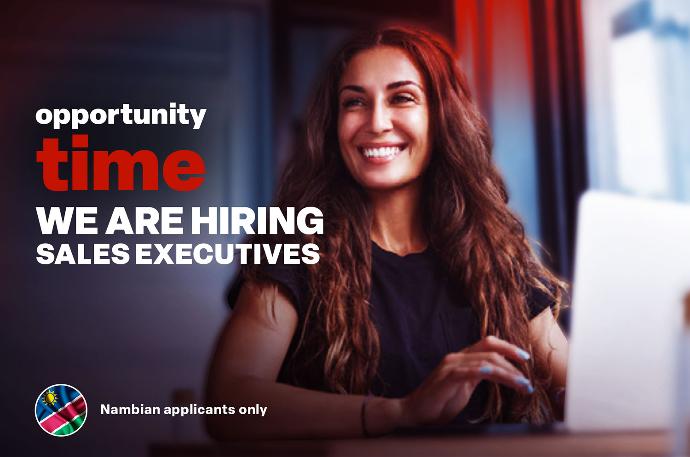 Welcome
future Sales Executives

 of Binary City

Before you hit this Apply now button, please follow our 3 steps below.
3 Steps
Turn your resume into an advert and include the following:

List the first 3 companies you would sell our solution to and why.

In your own words describe what is Time and Attendance and Access Control.

Include a picture of yourself in your advert/resume.
Your document should be in PDF format. Then click the "Apply now" button and upload this for us.
Description

A sales job for smart people that can join our rockstar team that can quickly learn and sell our amazing products. You will be in charge of the full sales cycle from the opportunity qualification to the negotiation, going through astonishing product demos, and solving problems for our clients.
Responsibilities
Full sales cycle
Achieve monthly targets
Build our South African branch, but sell anywhere
Challenges
We're a new brand in South Africa
Competitive team, so you need a strong personality
There are many competitors out there, but we have the best product!
Must Have
Sales experience
Driver's licence and a vehicle
Must be comfortable to present to groups of people, often C-Suite
Be good with numbers
The need to solve problems
Be comfortable with using computer systems
What's great in the job?
You'll be part of the entire Binary City family, and we're an amazing bunch of people
You'll sell great software to the owners of businesses to solve their problems which will make you meet the most interesting people
Very favourable commission structure for good performance
Team / Company Size:
5 / 30 PEOPLE
Avg Deal Size:
BETWEEN R15K AND R100K
Sales Cycle:
1 MONTH (SMALL DEALS) - 6 MONTHS (LARGE DEALS)
Company Maturity:
PROFITABLE (BUT NEW BRAND IN SOUTH AFRICA)
Need More Info
"our City is built with

culture, diversity and  love

for it's people..."