Binary City Time Software Consultant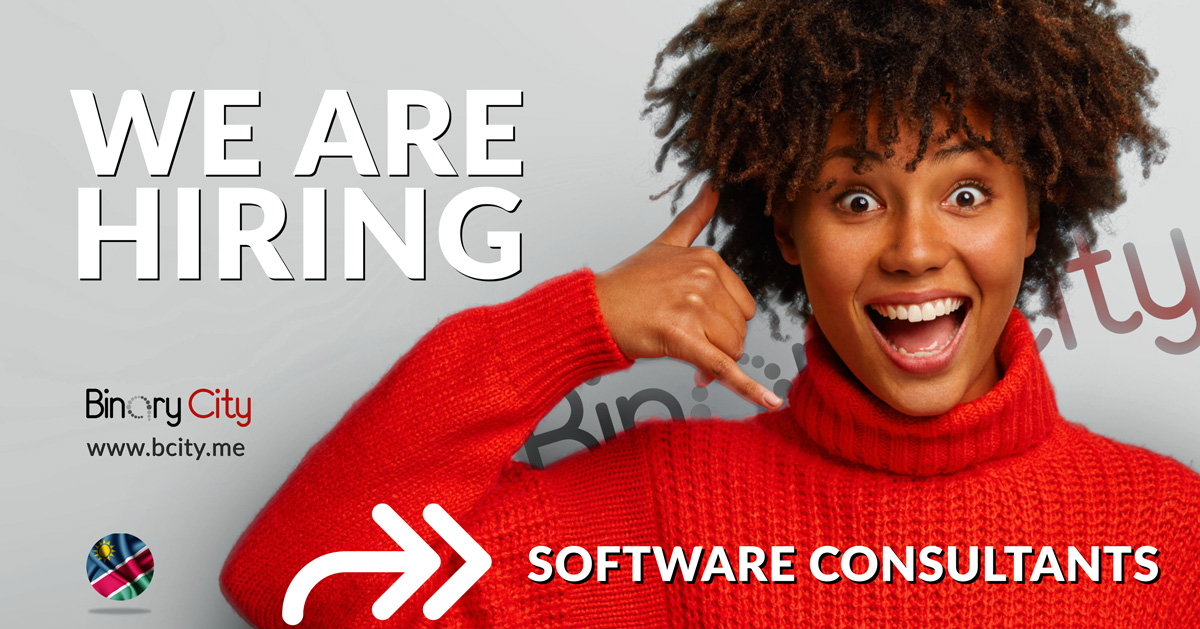 In a world that is quickly advancing in technology that is built to make people's lives more efficient, it is without question that we also need professionals who can guide the average person to navigate the emerging technology. 
Binary City is no doubt a great player in this advancing age and with an amazing time and attendance and access control solution quickly taking over the world, it is only fitting that we complement this with a team of experts who are passionate about service delivery.
Being a software consultant at Binary City is more than just another 8 to 5 but an opportunity to be a part of a team fully dedicated to changing the world with the most amazing software solution, any company that seeks to seamlessly manage their employees access and attendance has ever known. This is your once-in-a-lifetime chance to be a part of a growing team, fully dedicated to being the best in what we do.
Qualities we are looking for: 
Understanding or previous experience with networks will be an advantage. Understand practical concepts such as port forwarding, router, IP configurations, switches, access points)
Experience in a Customer service environment, telephone etiquette training will be an advantage.
Experience with payroll systems, clocking systems,  timesheets, and data capturing.
Binary City Time experience will be an advantage.
Friendly and passionate about customer service.
Responsibilities
Remote and onsite Binary City Time installations and support.
Handling client queries via our internal communication channels (3CX and Odoo) as far as they relate to Binary City products and services.
Internal and external email communication on completed tasks.
Driving to Binary City client's to provide support as far as it relates to Binary City products and services
Maintain internal and external communication regarding support provided and installations completed for Binary City clients.
Ensure adequate capturing of timesheets.
Report all work-related matters to your immediate supervisor.
Challenges
Working with a very broad range of clients, that can be demanding.
Be part of a team, yet be able to work independently under minimum supervision.

Ability to manage assigned tasks efficiently while handling excellent accountability.
Ability to maintain confidentiality.
Meeting deadlines, under pressure.
Must have
Matric Certificate and Driver's License.
Excellent verbal and written communication skills.
Excellent command of Google Workspaces (Gmail, 
Calendar, Docs, Sheets, etc) or Microsoft Office Productivity Suite.