BC Time
Time & Attendance and Access Control business application.
Binary City Time, widely known today as BC Time, is a cloud based application that has almost 15 years of development behind it.
Hi & welcome!
When you are ready, click the
button and fill in your details. We'll reach you soon thereafter to discuss your requirements & send you a quotation.
Jump to a topic
...or keep scrolling.
Ever wondered how the pros do it? This is it!
How it works
It works brilliantly! Some would even say, "it works like magic "
Employees clock-in
Employees identify themselves at a biometric clocking terminal, either by facial, palm, fingerprint recognition or RFID card scanning.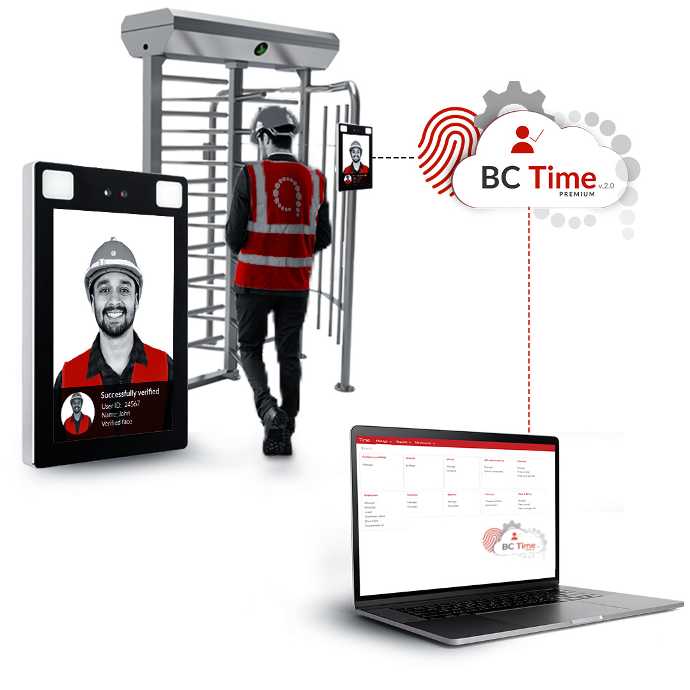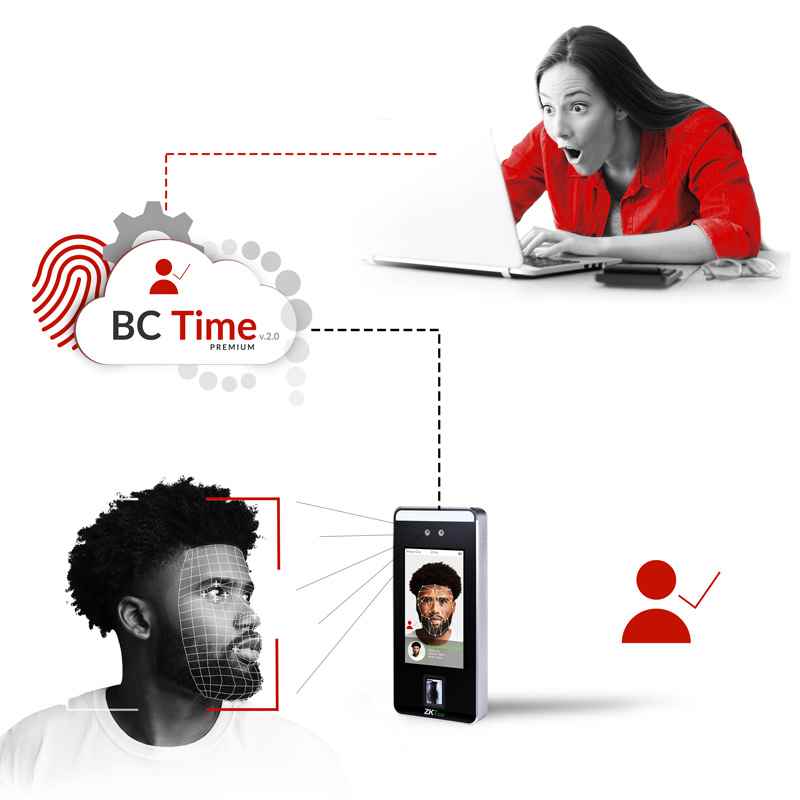 Clocking devices are synced to BC Time
BC Time then accurately processes that clocking data for Time & Attendance and simultaneously enforces Access Control. Easily allocate employees to a predetermined set of rules to grant or deny physical access to a particular area.

BC Time magic
BC Time applies the overtime rules allocated to each employee.
Hours are automatically & accurately calculated, and processed into normal time, overtime, double time, night time, short time, etc.

Ready for synchronisation and processing in your favourite payroll system for accurate records and optimal operational efficiency.
Determine if staff members did not apply for leave and are absent from work.
Get notified on late arrivals for quick action.
Jump to Insights & features for a closer look.
Why pro people love BC Time

HR professionals
BC Time is easy to use! Extremely accurate and it saves so much time. As one of our clients said in a video interview, "What used to take me a week, now takes me 5 to 10 minutes!". We understand HR processes, and the challenges of Time & Attendance management. BC Time solves the challenges and adds extreme efficiency to daily processes.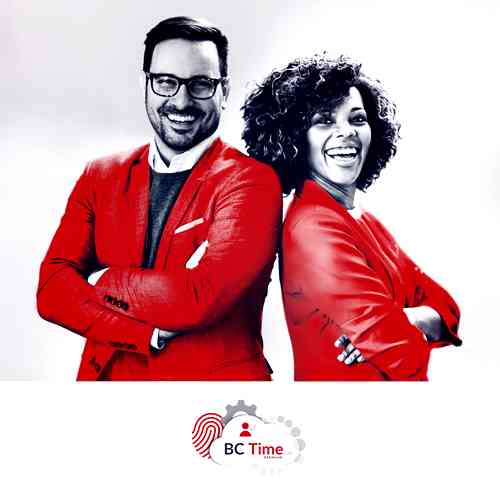 Owners & investors
Business owners, board members, private & governmental institutes use BC Time as a 'precision business tool'. Helping them, and their managers, culture in a sense of respecting time at the workplace, eliminating time theft, stabilising payroll budgets, increasing data security standards and having access to a highly reliable & experienced technology partner - Binary City.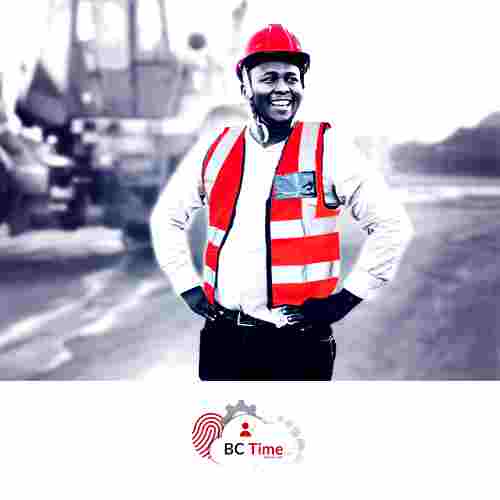 Employees
Clocking with BC Time shows employees how much you value their time and well being at the workplace. Employees are paid accurately for their time without any overtime mishaps or payment errors due to incorrect time keeping. Also, using our biometric solutions means no more signing timesheets or having the need to carry key cards! You are the key, absolutely brilliant!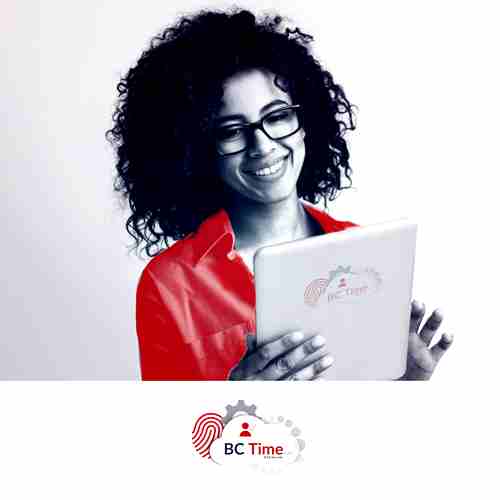 IT professionals
IT pros' respect the fact that BC Time is securely hosted at Amazon Web Services (AWS) and the entire system is end to end encrypted, keeping your data safe and compliant with any country's local privacy of personal information legislation. Integration using BC Time's API allows limitless opportunities. Super fast, professional & skilled support: this is what Binary City is very famous for. A great product with great, friendly service!


The prefered choice for major brands
User experiences
NamPharm - Belinda Louw
"It used to take me a week. Now it takes me 5 to 10 minutes!"

Audi Centre Windhoek - Amarelda Schoonbee
"The support team is very fast and friendly"

Momentum Metropolitan Namibia Ltd -
Simson Shipena
"It's so easy and simple to enroll new employees on BC Time"

ABC Kiddies
- Sonia Stassen
"Absolutely superb! From the first phone call, very effective, very professional, very quick!"

The Sign Shop - Mizeria Maymona
"Imagine asking everyone, 'Did you work on this day? Did you work on that day? Now, I just run a report!"

Engineered for any industry
Construction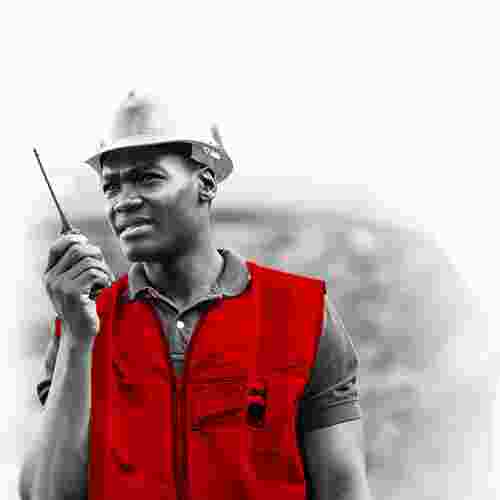 Health Care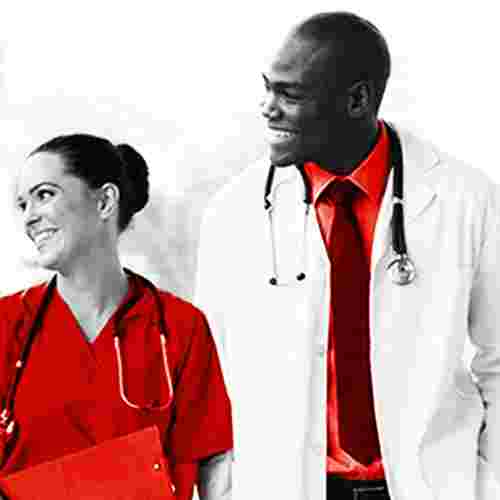 Farming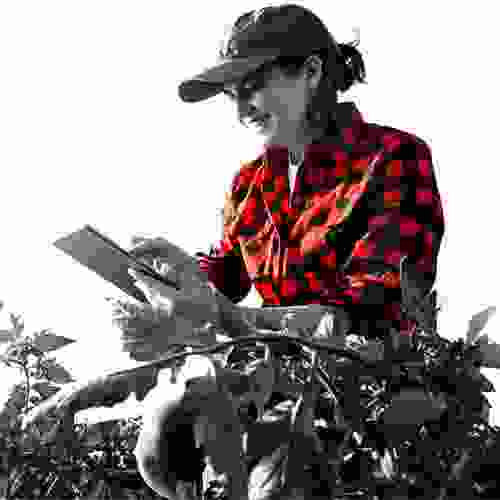 Hospitality


Aerospace


Education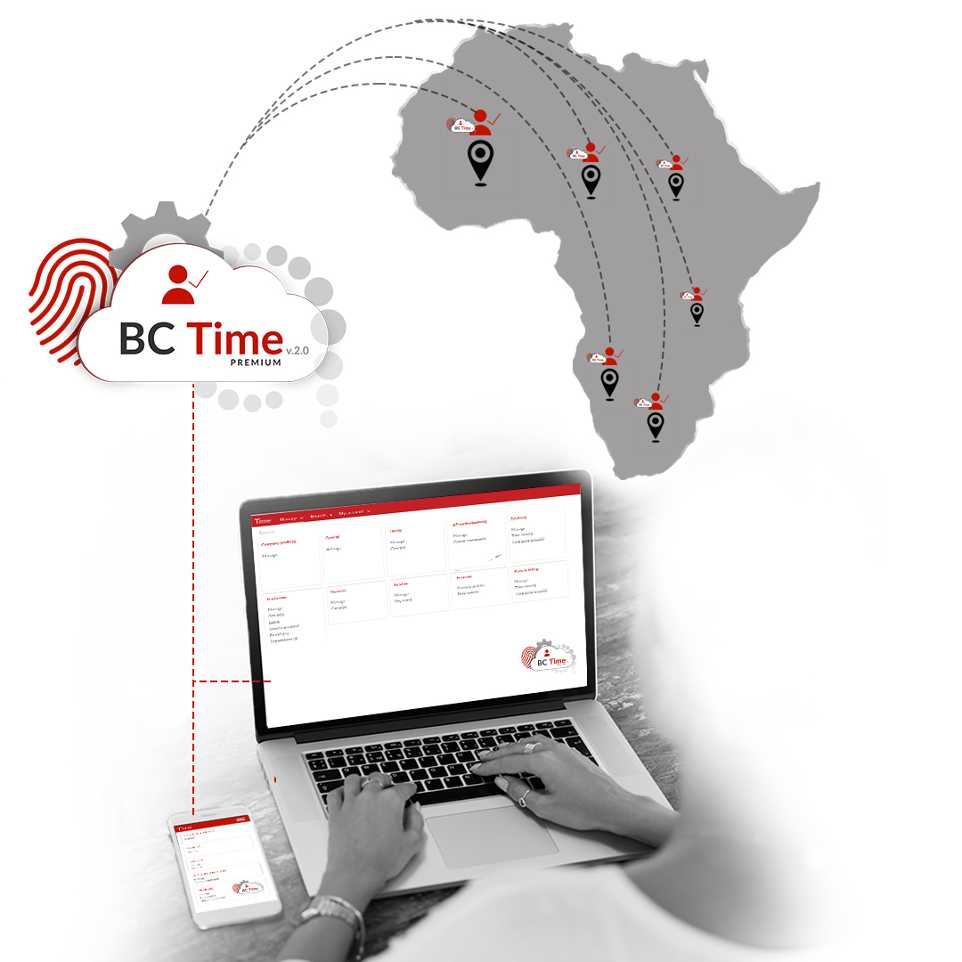 ​
Insights & features
A closer look at awesomeness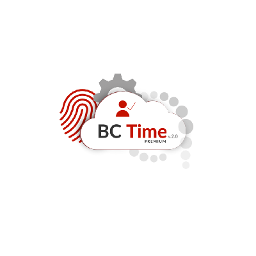 Time and Attendance management

√ Leave management
√ Overtime rule management
√ Department management
√ Branch management
√ Pay run management
√ Manage rule groups
√ Manage time zones
√ Advanced analytical reporting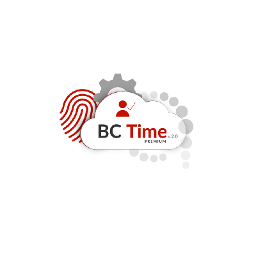 Access Control management

√ Visitor access management
√ Vehicle access management
√ Employee access management
√ Biometric device management
√ Parking solution (add-on feature)
√ Alcohol testing solution (add-on feature)

​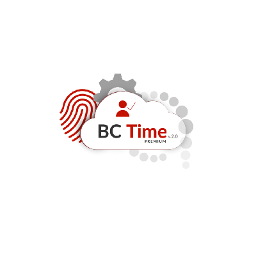 Reporting and analytics

√ Real-time data insights
√ Customisable reports
√ Reports on demand
√ Reports scheduled to email
√ Attendance reporting
√ Absenteeism reporting
√ Late arrivals reporting
√ Hours worked less than normal
√ Overtime reporting
√ SMS notifications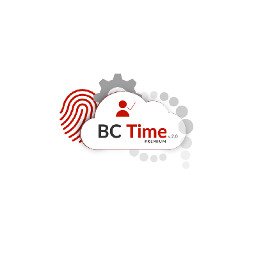 Compliance and security

√ Adherence to labour regulations
√ System audit trails (in real-time)
√ Two step verification
√ Role-based system access
√ Data privacy compliant
√ Independently audited (annually)
√ Securely encrypted
√ Hosted by AWS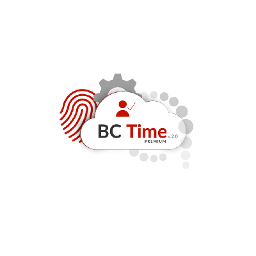 Integration capabilities
√ Payroll integration - standard
√ Payroll integration - API
√ Active directory syncing
Payroll integration - standard: We offer a basic integration to any payroll system, for all BC Time users as standard! One would only need to download an exported file and upload it to their payroll system.
Payroll integration - API: Synchronise your data across platforms using BC Time's API. Calculated Time & Attendance data is accurately & seamlessly received by your payroll system. (add-on feature)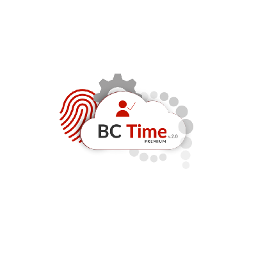 Scalability, accountability and value
√ Unlimited employee enrollment
√ Unlimited device syncing
√ Unlimited user enrollment
√ Pay-per-use model
√ Phenomenal user support
√ Premium technology
√ Nearly 15 years of development
√ Proven technology

Users
Every person that logs into Binary City Time is a BC Time user. Typically HR managers, business executives, site managers, etc., who will have predetermined levels of access to the system depending on their role in the business.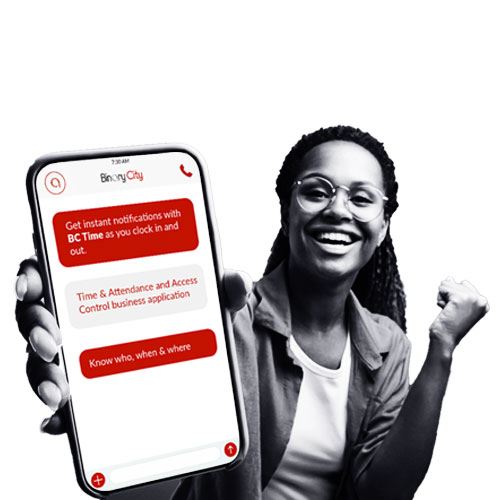 Employees
General employees do not have access to BC Time. However all employee details and biometrics will be pre-enrolled onto the system with an allocated set of rules for Time & Attendance calculations that are tailored to your business operation. Employees will also be given a set of Access Control rules to grant or deny physical access to designated access controlled areas. BC Time can be set up for Time & Attendance only, Access Control only, or both.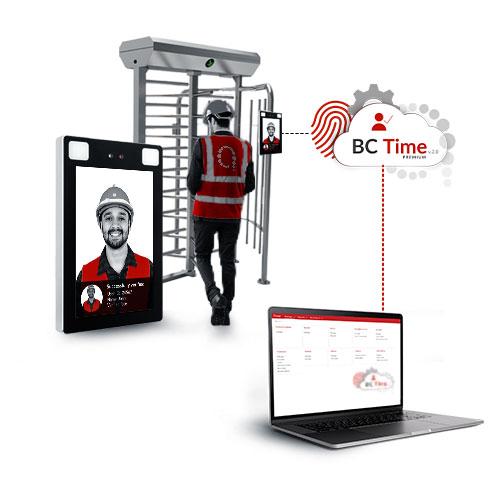 Visitors

Allow visitors access to your building without compromising on security. Grant access to only designated areas, enabled with automatic access expiry date & time. Visitors only need to be enrolled once and are continuously activated and deactivated for secure repeated visits.


Biometric devices

Set up biometric terminals as a Time & Attendance and/or an Access Control type of device with area location. BC Time receives real-time clocking data via the cloud. For a list of devices, view our online shop.
Read more on biometrics technology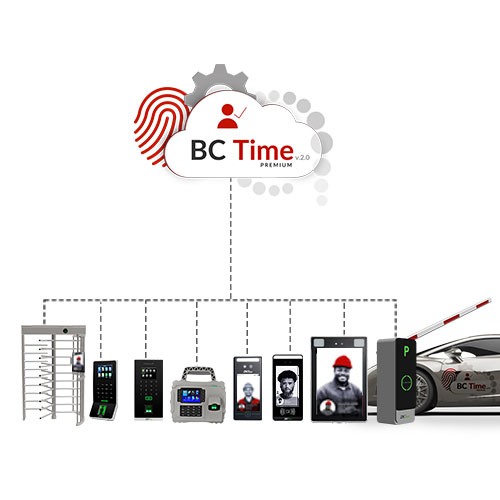 Overtime rules

An unlimited number of overtime rules can be created in BC Time. Each with its own optional shifts and overtime rules that employees can be assigned to, and like magic, BC Time does the rest.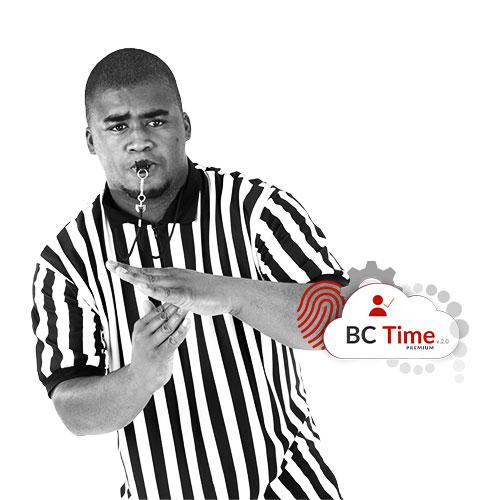 Overtime approval

If you want a bit more control over the overtime calculations then overtime approval is an absolute must. Lets go BC Time Premium!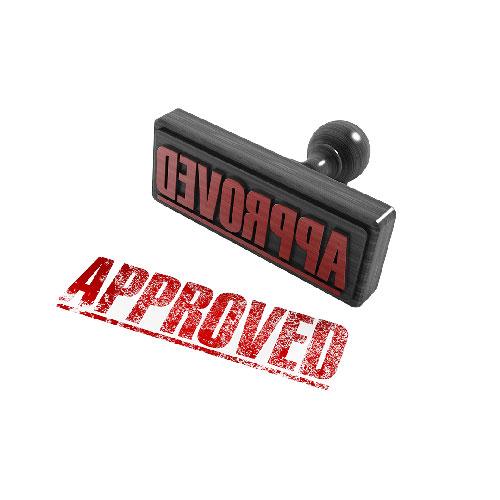 Payroll integration
Accuracy demanded. Accuracy delivered. BC Time!
BC Time allows for payroll batch creation which can be imported into any payroll system, or by making use of our API, you can synchronise your employees seamlessly between Binary City Time and your payroll system.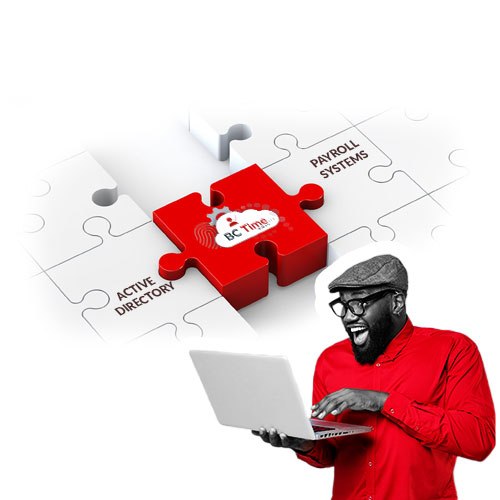 Calculated reporting

Draw reports on demand or schedule them to email. Expect to see overtime reports, absent reports, late arrival reports and so much more as standard features.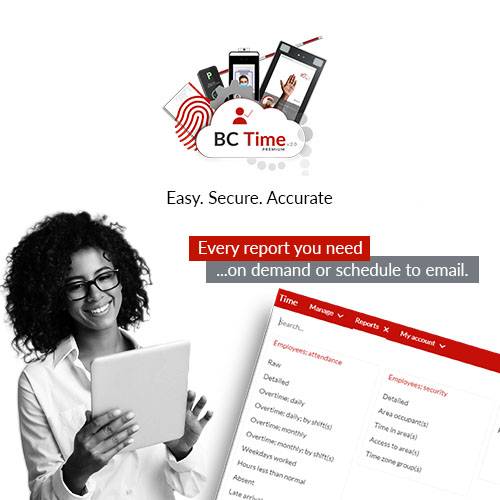 Support

When you think BC Time, think 'Peace of Mind'!

At Binary City, we do not purchase any system that doesn't provide great support. In turn, we believe in the same philosophy with Binary City Time.
We have a dedicated support team in both software (Binary City Time) and hardware to make sure you get the best possible help when you need it. We constantly invest in better tools and staff to assist our clients where they need help. Our support is available on a 'Service Level Agreement' or 'Ad Hoc' basis. If you need support, simply contact us and we'll take care of you!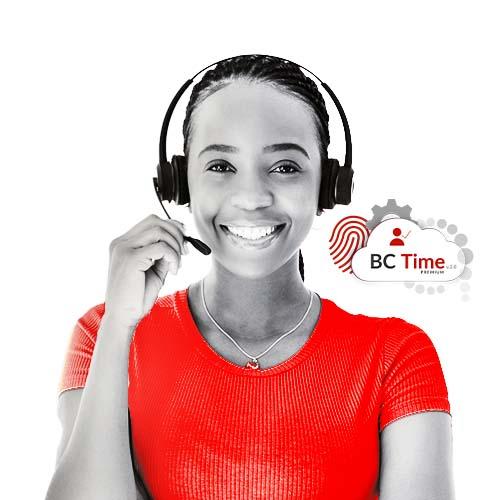 How it looks
The cleanest look in the business
BC Time monthly subscription
Our pay-per-use model ensures clients only pay for active users, employees and devices that are synced to BC Time.
No more wasted funds on unused licences, unrealistic subscription packages and binding contracts! Access a world class Time & Attendance and Access Control business application, with outstanding peace of mind support, at a cost effective price point. Reachable for all African businesses. Quite remarkable!

Note: Setup, training, hardware, hardware installation and other once off costs may apply depending on your solution requirements.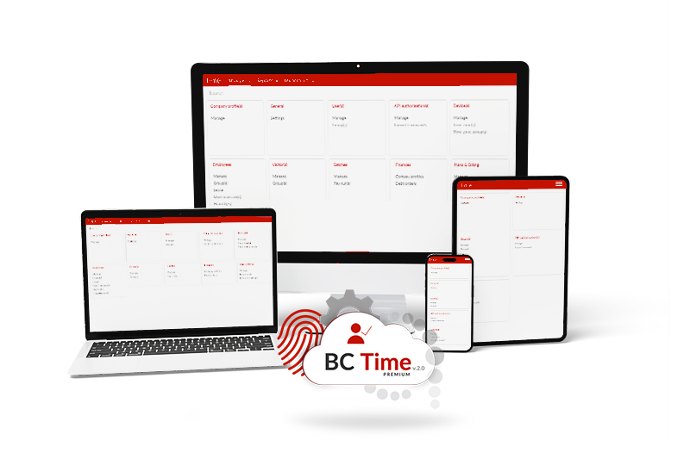 Access BC Time from any smart device with a web browser.
Understanding the need
for BC Time in the modern business world
Manual methods drain resources
Managing employee attendance and securing access to facilities are critical aspects of maintaining productivity and ensuring the safety of employees and assets. As businesses grow and evolve, traditional manual methods of tracking Time & Attendance and managing Access Control become cumbersome and prone to errors. This is where BC Time comes in, offering a comprehensive and efficient solution for businesses of all sizes. Time & Attendance tracking is an essential process for any organisation. BC Time provides a robust Time and Attendance system that simplifies the process of recording employee's time spent at the workplace. By automating complex & repetitive tasks, businesses can save valuable time and resources while ensuring accuracy and compliance with labour regulations.
Time & Attendance accuracy is undeniable
With BC Time, employees can clock in and out using various biometric clocking terminals, and with authentication methods via one's fingerprint, palm or face. This eliminates the need for outdated manual processes like paper-based timesheets or punch cards, reducing the chances of errors, time theft & ghost employees!
Stress free Access Control management
BC Time goes beyond Time & Attendance management by offering a comprehensive Access Control system. Access Control security is a top priority for businesses, and BC Time provides the necessary tools to safeguard facilities and assets. Through advanced biometric access control systems, businesses can regulate entry to specific areas and maintain a secure environment. BC Time ensure that only authorised individuals can gain access. This advanced level of security not only protects businesses from potential threats but also gives employees peace of mind knowing that their workplace is secure.
Integration saves time and offers precision
BC Time's API and integration capabilities enable seamless synchronisation with existing systems, making it easy to incorporate the solution into any business infrastructure. Our Time & Attendance software application, BC Time, can be easily integrated with any payroll system, fast tracking the payroll process and eliminating manual data entry. This integration ensures accurate wage calculations, reduces administrative burdens, and improves overall efficiency. BC Time magic!
Diverse, flexible and scalable
Our solution also extends to physical Access Control installations. Whether it's a single door or an entire facility with multiple access points, Binary City provides a range of options to meet diverse business needs. From turnstile, boom gates to electronic door access systems, businesses can choose the most suitable access control solution for their specific requirements. The flexibility and scalability of BC Time's offerings make it an ideal choice for businesses of all sizes and industries.
Effortless solution
By implementing BC Time, businesses can experience numerous benefits. Managing your Time & Attendance and Access Control becomes effortless, eliminating time discrepancies and reducing administrative tasks. The integration of Time & Attendance machines with Access Control ensures accurate records and enhanced security. BC Time's user-friendly interface and powerful reporting capabilities provide businesses with valuable insights and data for making informed decisions.
Ultimate solution
BC Time is the number one solution for businesses seeking a highly efficient, feature packed, peace of mind Time & Attendance and Access Control management solution.
This is it! #bctime #1clockingmasters #binarycity