BC Time​
​
Time & Attendance and Access Control

business application.
Binary City Time, widely known today as BC Time, is a cloud based application that has almost 15 years of development behind it.
Hi & welcome!
When you are ready, click the
button and fill in your details. We'll reach you soon thereafter to discuss your requirements & send you a quotation.
Jump to a topic
...or keep scrolling.
Ever wondered how the pros do it? This is it!
How

it works
I

t works brilliantly! Some would even say, "it works like

magic

"
Employees
clock-in
Employees authenticate themselves at a biometric clocking terminal, either by facial recognition, palm recognition, fingerprint recognition or RFID card recognition.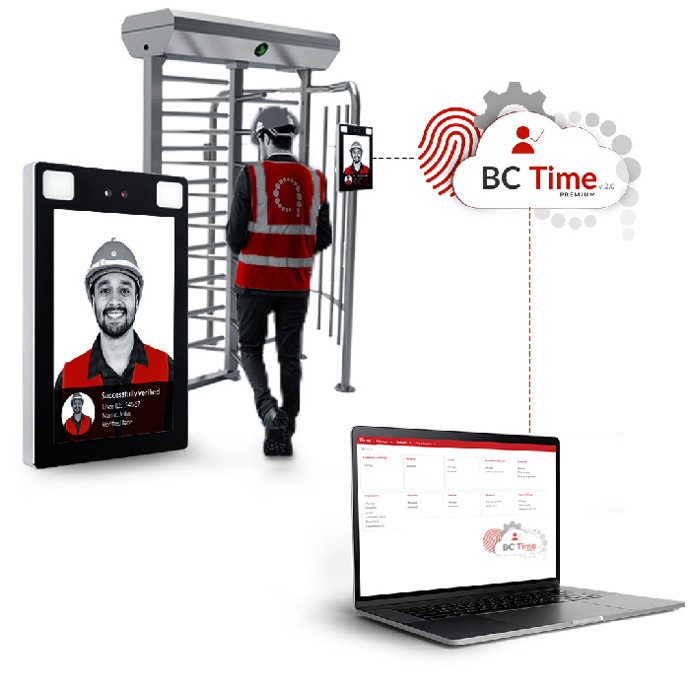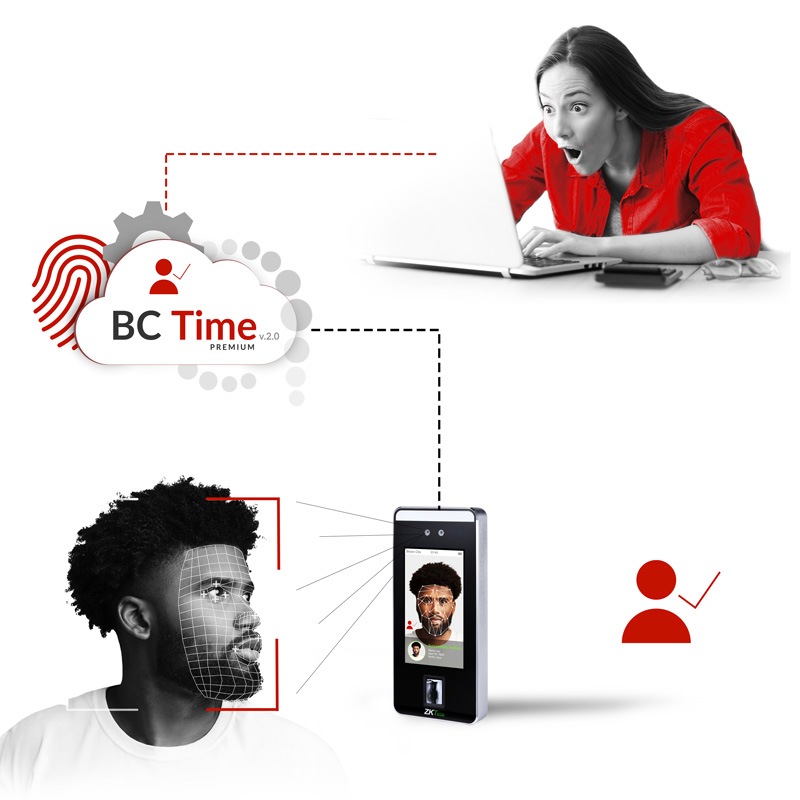 Clocking d

evices are

synced to BC Time
The BC Time cloud application then accurately processes that clocking data for Time & Attendance and simultaneously enforces Access Control. Easily allocate employees to predetermined set of rules to grant or deny physical access to a particular area.

BC Time
magic
BC Time automatically calculates the clocking hours for Time & Attendance e.g. normal time, overtime, double time, short time, etc. System users get notified on late arrivals, absent team members, and having access to almost any other report one may need. Synchronise data seamlessly with your payroll or identity provider system for accurate records and operation efficiency.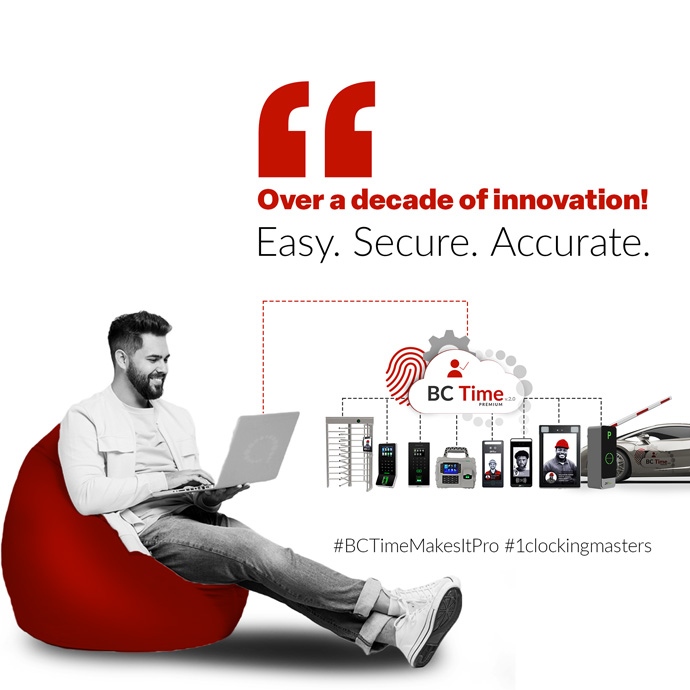 Why

pro people

love

BC Time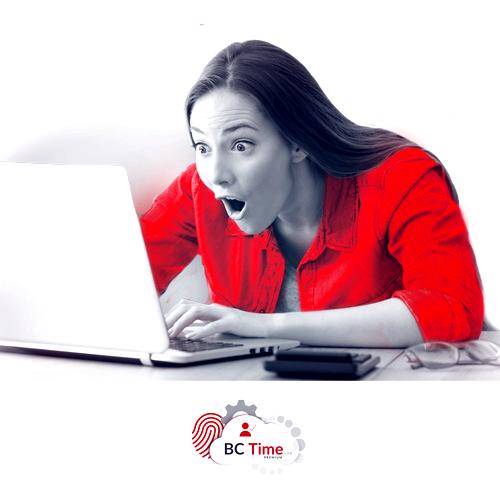 HR professionals
BC Time is easy to use! Extremely accurate and it saves so much time. As one of our clients said in a video interview, "What took me days, now takes me minutes!" We understand HR processes, and the challenges of Time & Attendance management. BC Time solves the challenges and adds extreme efficiency to daily processes.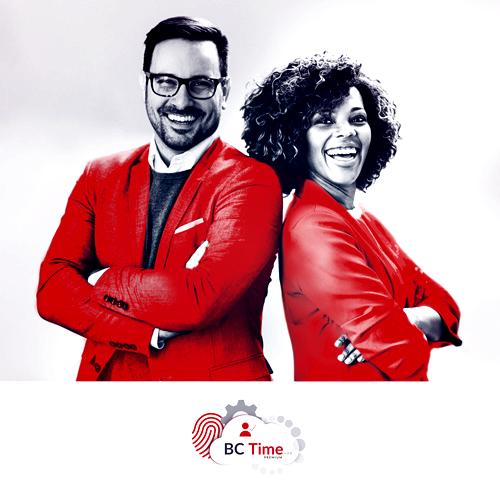 Owners & investors
Business owners, board members, private & governmental institutes use the BC Time application as a 'precision business tool'. Helping them, and their managers, culture in a sense of time respect at the workplace. Eliminating time theft, stabilising payroll budgets, increasing data security standards and having access to a highly reliable & experienced technology partner - Binary City.

Employees
Clocking with BC Time shows employees how much we value their time and well being at the workplace. Employees are paid accurately for their time without any overtime mishaps or payment errors due to incorrect time keeping. Also, using our biometric solutions means no more signing timesheets or having the need to carry key cards....you are the key, brilliant!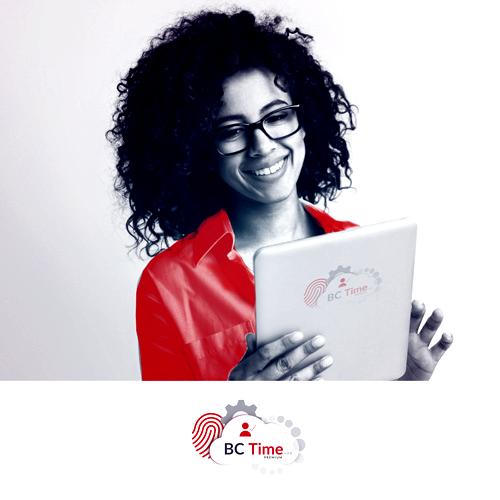 IT professionals
IT pros' respect the fact that BC Time is highly encrypted and securely hosted at AWS. Capable of high performance system integrations using BC Time's API key. Fast & friendly support. It is what Binary City is very famous for, a great product with great service!




The prefered choice for major brands
​

User

experiences
Don't take our word for it, take theirs.

"What took me a days, now takes me minutes"
Belinda Louw - NamPharm
Press play to watch
User

experiences
Don't take our word for it, take theirs.


"The support team is very fast and friendly"
Amarelda Schoonbee - Audi Centre Windhoek
Press play to watch
User

experiences
Don't take our word for it, take theirs.




"It's so easy and simple to enroll new employees on BC Time"
Simson Shipena - Momentum Metropolitan Namibia Ltd
Press play to watch
User

experiences
Don't take our word for it, take theirs.




"Absolutely superb! From the first phone call...very effective, very professional, very quick!"

Sonia Stassen - ABC Kiddies
Press play to watch

User

experiences
Don't take our word for it, take theirs.



"Imagine asking everyone, 'did you work on this day, did you work on that day' now, I just run a report!"
Mizeria Maymona - The Sign Shop
Press play to watch
Previous
Next
Engineered for

any

industry
Construction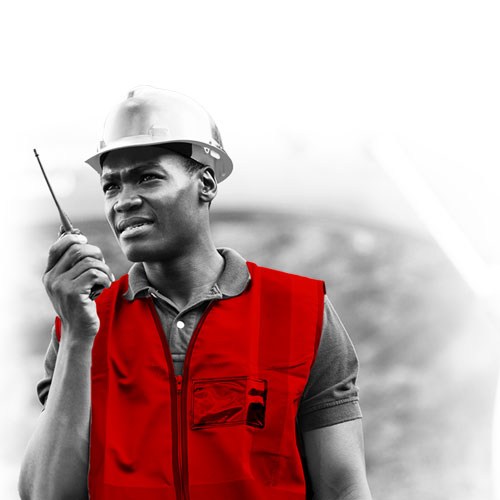 Health Care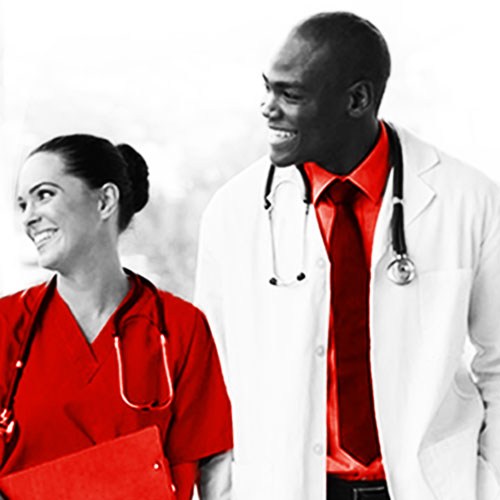 Farming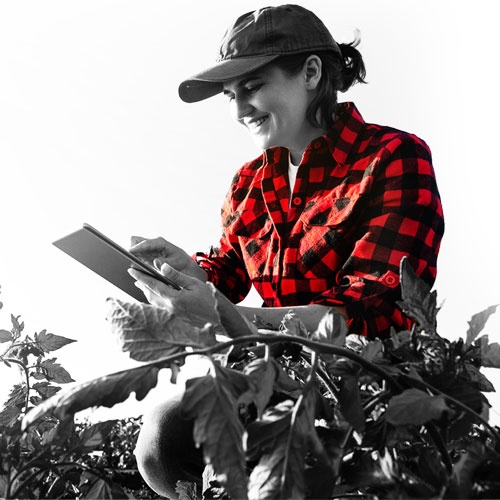 Hospitality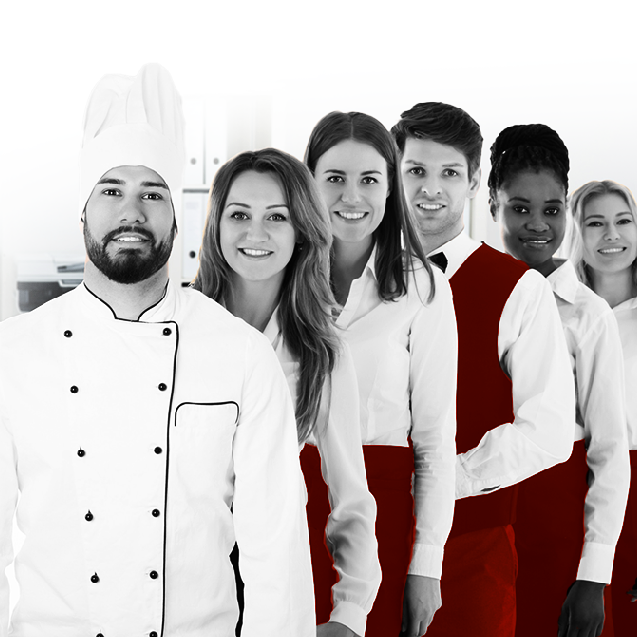 Aerospace


Education